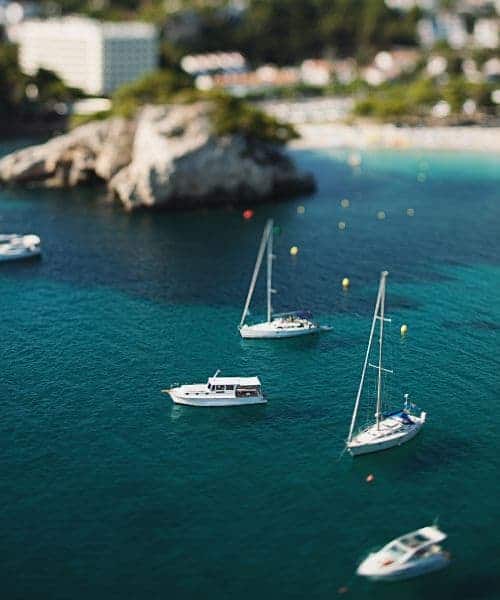 Which one should I choose
If you are reading this is because you are planning to do a yacht charter somewhere in the world, but you are not sure what kind of boat you will have the best time on your holidays, a sailing boat or a catamaran. Relax here I will explain you, according to my experience as a charter skipper for more than 10 years and owner of a yacht charter company, the pros and cons of each of them.
There are many factors that depend on this decision, as it is not the same to charter a boat in Mallorca as it is to charter a boat in the Canary Islands or in the Caribbean.
It also depends on your experience as skipper/captain and above all on the plan you and your crew have.
Catamaran vs Monohull Charter
While it is true that a catamaran offers more space and therefore more comfort, it also offers more stability, roll is one of the things that usually matters most when renting a boat. But here come the buts, a catamaran does not sail as well as a sailboat, if you intend to sail, that is, heel the boat and enjoy the pure sailing without engine, the catamaran will not sail as well, because the wind will beat it down a lot due to the fact that it does not have a daggerboard or keel. A monohull will sail much better both in rough seas and in good seas.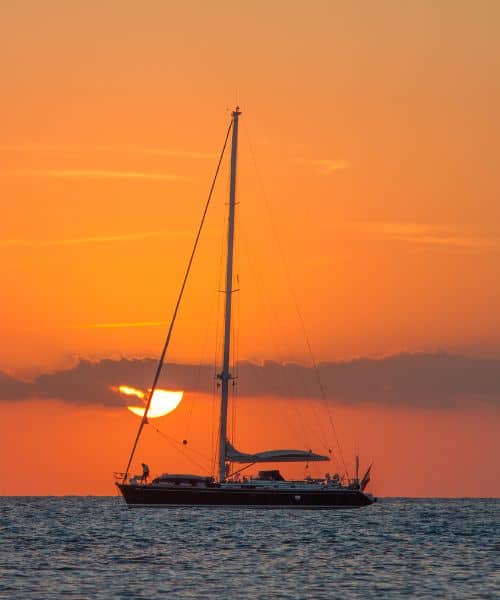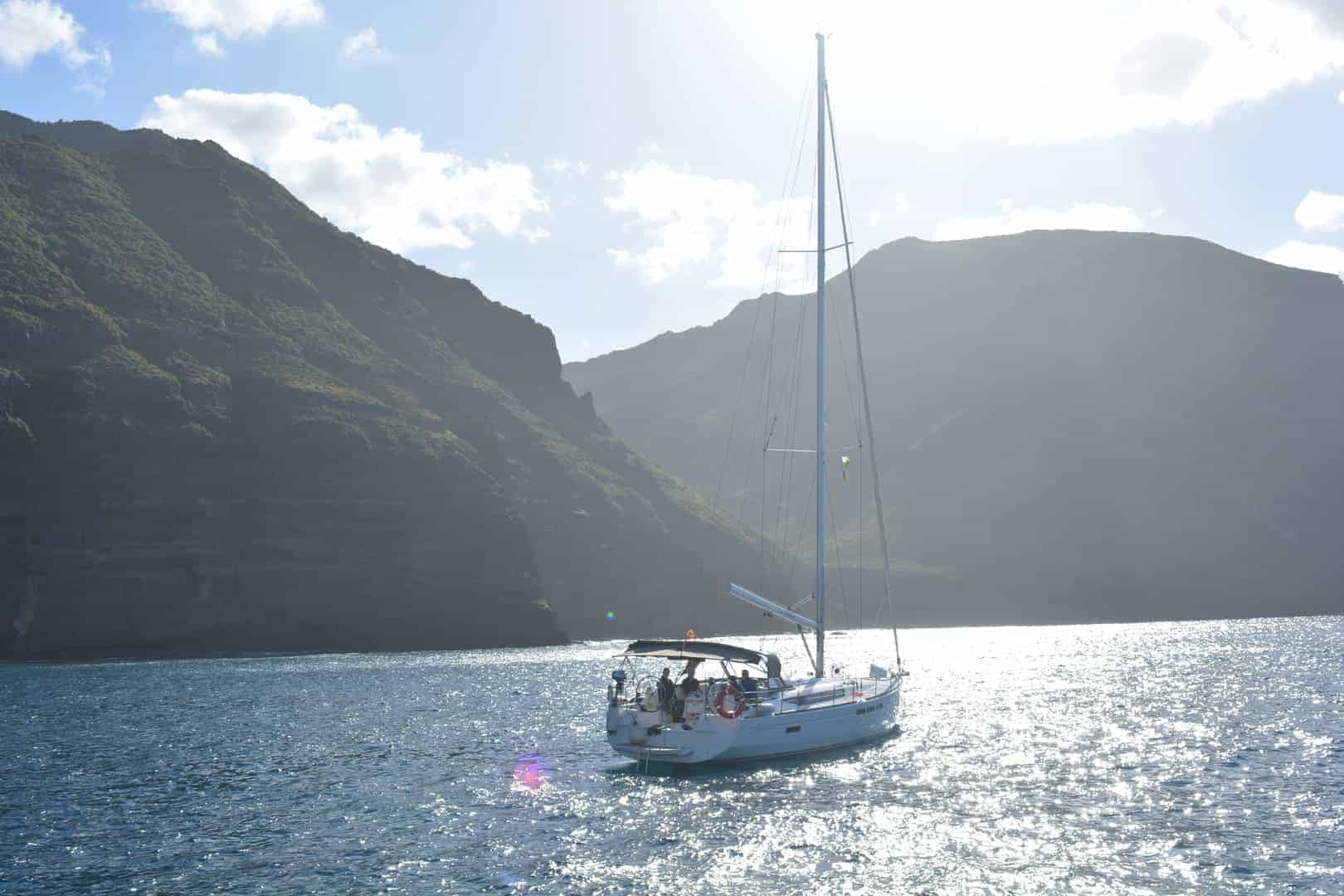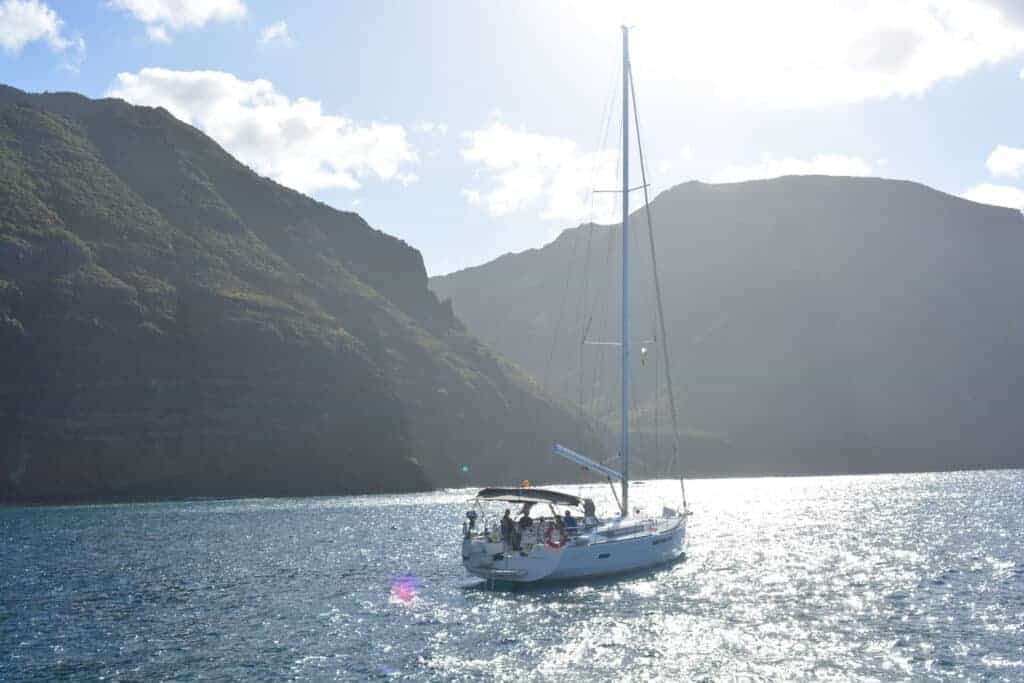 Catamaran vs sailing yacht charter in the Canary Islands
If you are looking to rent a catamaran in the Canary Islands, no problem, you can rent one, but make sure that the route you want to follow will be with winds and carrying waves, that is to say, that they enter through one side and from there to the stern, so you can be sure of a comfortable sailing experience. In addition, you will be able to sleep at anchor with greater stability, which is important as waves are common in the Canary Islands. Above all, I recommend renting the catamaran on the islands of Lanzarote and Fuerteventura, as there are better anchorages and crystal clear waters as well as northeasterly winds. Find out more about our organised catamaran routes
The Canary Islands are one of the world's top pro sailing paradises due to their constant north-easterly winds and warm weather conditions all year round. So if you really want to sail in the Canaries I recommend renting a monohull to jump from island to island in the fastest and most efficient way.
Catamaran vs sailing yacht charter in Mallorca
If you are looking to rent a catamaran in Mallorca, in my opinion it is highly recommended, the sea is calm and there are no long navigations, a catamaran will allow you to anchor close to the coast thanks to its shallow draft.
But as I said before, it always depends on your plans.
A catamaran is more expensive than a sailboat, the price is higher, the ports will charge you twice as much (because it occupies two spaces), you will consume twice as much fuel (two engines) and the navigation is more uncomfortable, but you will enjoy the anchorages much more, so if your plan is to visit the coves of mallorca spending a lot of time at anchor without the need to sail a lot and with a high budget then I recommend you to rent a catamaran.
 If your plan is to sail, to take advantage of the 15 to 20 knot breezes in the Mediterranean, to enter harbours to visit coastal villages, but also to anchor in coves and on a smaller budget then a monohull is your best choice.