Rent Boats in
The Caribbean
Sail around the more than 100 islands that you can discover with us in the Caribbean, each one is different and all of them are very adapted for those arriving by boat.
How to charter your boat in the Balearic Islands with ECC Yacht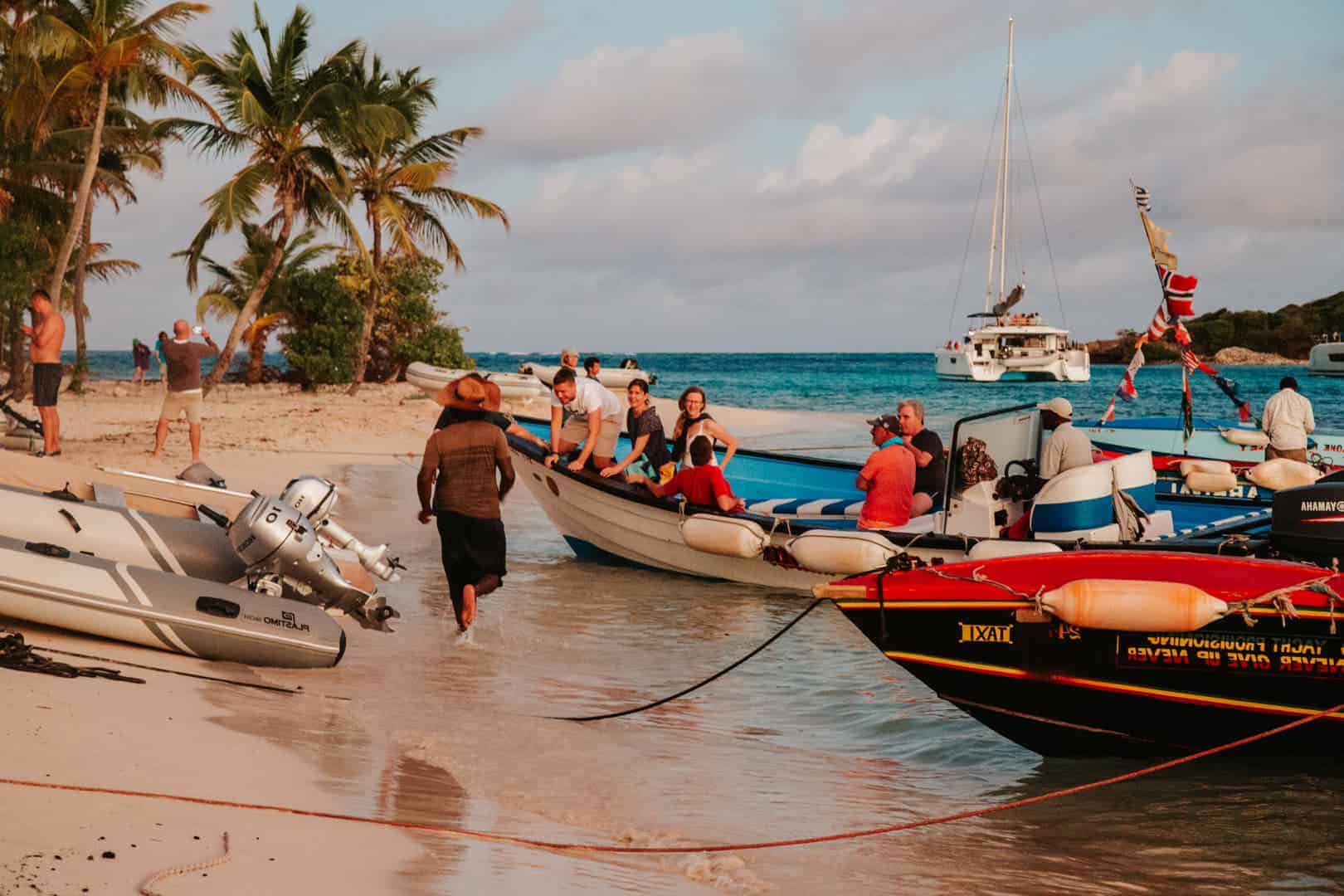 About the Caribbean and its multitude of islands
The Caribbean islands are possibly the most popular charter destination for European and American yachtsmen. From December to April these islands become an oasis of tranquillity, light winds and plenty of places to anchor and enjoy the wilderness. Almost all the islands are adapted for charter, always having seafood restaurants on the beach, island hopping and many more activities.

We offer the possibility of sailing between more than 100 different islands, from the British Virgin Islands to the United States and the Grenadines. Each island is different, different landscapes, different colours and this is what makes sailing so attractive.
The attractions of sailing in the Caribbean Islands
The best thing about these islands is to let yourself be guided by the skipper of the boat, an experienced and knowledgeable person who, depending on the weather forecast and the client's interests, will plan with you a route and plans to follow. Tell us where you want to embark and we will be there to pick you up.

The Lagoon 46 is a very comfortable boat for the Caribbean as it is not only like a houseboat, spacious and with everything you need on board, but it is also an excellent navigator, fast and stable.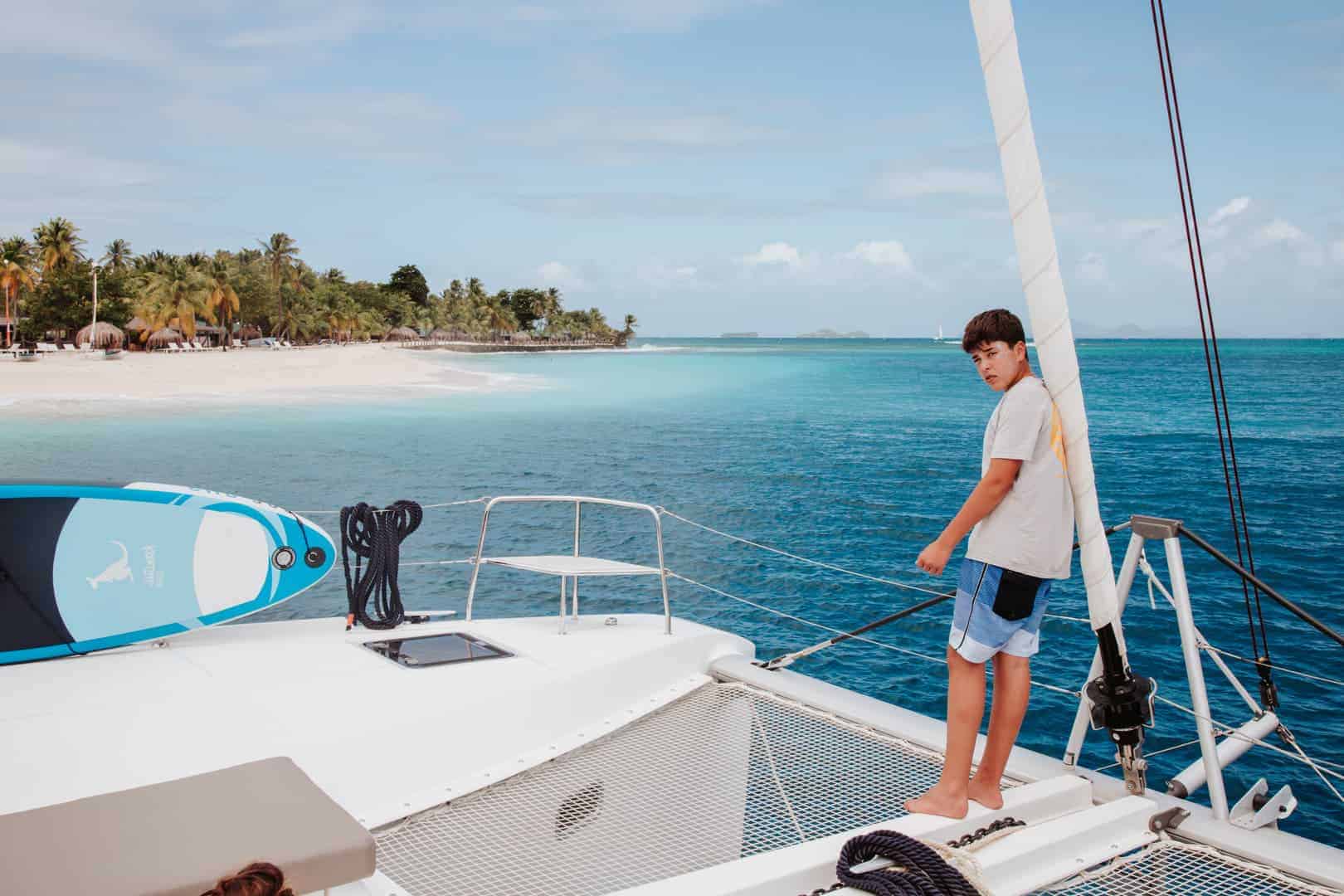 Luxury catamaran fully equipped so that your stay on the boat does not differ much from your stay at home. It is air-conditioned and has a watermaker. The skipper is obligatory and is an expert young local sailor from the islands.
From 7200€ per week
Capacity
8 Persons +2 Crew
Being on board the Machango means having all the facilities to make you feel at home. You have air-conditioning and power so you can plug in your electronics, plus a spacious galley that even has a microwave. The flybridge (the upper part) will make you feel as if you were in a castle on the sea with a large bed full of pillows so you can lie down and enjoy naps, laughs, good times with your family, etc.
The stern is spacious with enough room to eat all together at the same table and has good speakers to play your best music after lunch while you drink a good cocktail. The cabins are spacious and the bathrooms are not to be outdone... with automatic toilets and huge showers to make you feel at home.
Oh, I forgot, it has a desalination plant so don't worry about saving water!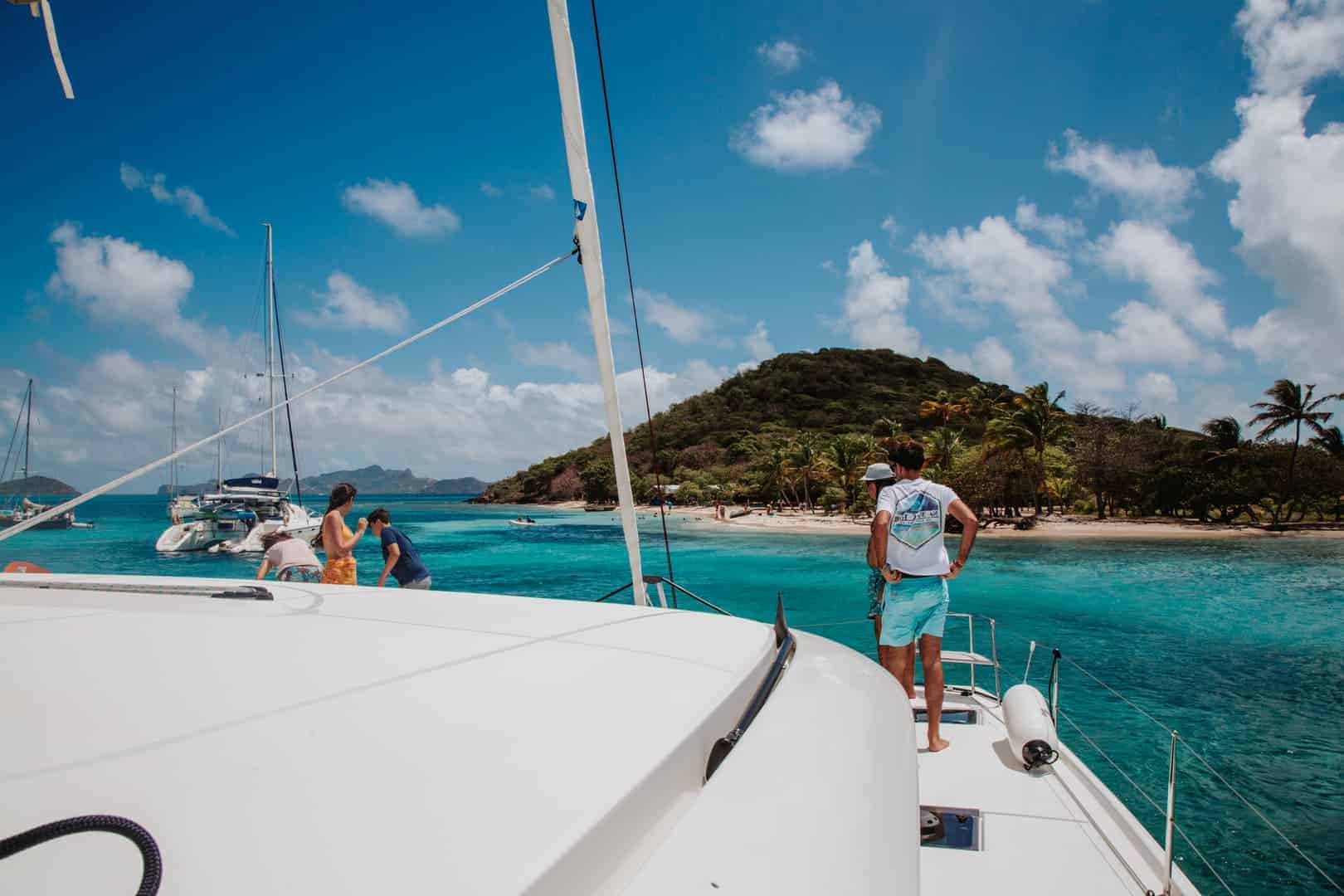 Do you want to book in Balearic Islands?
Talk to us.
RENTING IN THE BALEARICS FROM MAY TO OCTOBER AND IN THE CANARIES FROM NOVEMBER TO APRIL
We will contact you to finalise all the details of the booking via email.